Antwerp Or Sells

GIA Certified Diamonds

Online

We are online diamond retailers located in Antwerp who can surely help you find the perfect diamond to buy.
You can view most of them in 3D view, which you can rotate yourself. It's possible to buy diamonds online, GIA certified, for prices that are up to 50% lower than what you would find in a retail store. This is because over the decades we have been building relations with the gemstone sector, and therefore we have made many connections bourse of Antwerp. Every order is shipped for free, anywhere worldwide, with insurance.

We offer eight varieties. These include: Cushion, Princess, Pear, Oval, Marquise, Heart, Emerald, and Round Brilliant.

Round Brilliant

Emerald Cut

Heart Cut

Marquise Cut

Oval Cut

Pear Cut

Princess Cut

Cushion Cut
4 Reasons to Purchase Your Diamond at Antwerp Or:
✔
See with 3D view
, see exactly what it looks like
✔
Tax-free shopping
for all clients who don't live in the E.U.
✔
Wholesale pricing
: up to 50% cheaper than in retail stores
✔
GIA Certified
– shop with confidence

You can save money. Our prices are amazingly low! The reason for this is simple: we cut out the middle men. The ones that are available are not passing through many hands each having to profit: only the very basic, as explained below: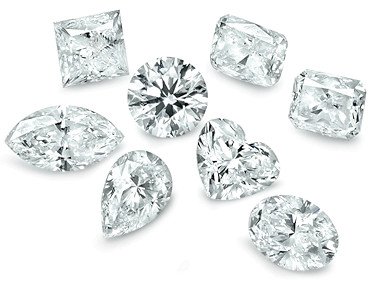 3D View Makes a World of Difference When Buying Loose Diamonds Online

We understand that shopping on the web is no easy task, and like to make it easy by trying our best to get with the times. And the times have started changing. To be modern and ahead of the curve is extremely important to us. As of now, certified shopping with 3D viewing option is part of few select websites, and we are very proud of that.

Customers who are looking in our web shop have the ability to look inside the diamonds which are obtainable for sale perfectly and beautifully. To see the videos, simply hover over the "?" that appears within the loaded list next to the "choose" button, and click the video link. Alternatively, after you have chosen one you might be interested in and a video will load when the "add to cart" button will appear.

Why Choose Us?

Tax-Free Diamond Shopping is Possible at Antwerp Or

There are no added taxes you pay us for customers who buy online from us, if they reside outside of the EU. Duty fees may apply to your local government. Being allowed to export our goods sale outside the EU without any added taxes lets us pass the savings to you. This is of course because European law allows this. Save now and purchase from Antwerp, world's largest hub for precious gemstones of all kinds!



Experts in Certified Diamonds

People all over the world agree: a gemstone that is certified by a "Gemological Institute Of America" facility have the most accurate and trustworthy certificates. Most internationally prized for its accuracy and many years of consistent quality in gemstone grading prestige, this certificate is by far the best if you to look for when you shop for diamonds.

Rest assured when our clients shop from our web store in Antwerp: you will get exactly what you have ordered as they have graded it to perfection with the strictest standards. Shopping for diamonds certified by the GIA ranging from 0.60 carats to 2.00 carats is possible. Are you looking for something even bigger? Feel free to contact us and we will help you find the stone you are looking for for the best possible price.


Have a Look at Our Amazing Prices!

On top of shopping tax-free if you don't reside in the European Union, our connections with companies of the precious gemstone sector such as trading, mining and cutting companies allows us to sell for extremely competitive pricing. It also greatly helps that we don't have many employees and thus don't have too many overhead costs, allowing us to pass even more savings onto you.

If you're looking for a place where to shop for a diamond, lowest prices assured? Choose Antwerp Or.