Contact us by phone

You are free to call us with any questions during our opening hours. You will be directly connected to the people in our showroom. We can service you in English, French, Dutch, and Russian.

To get in touch with us by phone, simply dial

0032 3227 3755 From any country
03 227 37 55 From Belgium
+32497216024 WhatsApp


Chat with Live Support
Come say hi personally


Vestingstraat #83 and #85
2018 Antwerp, Belgium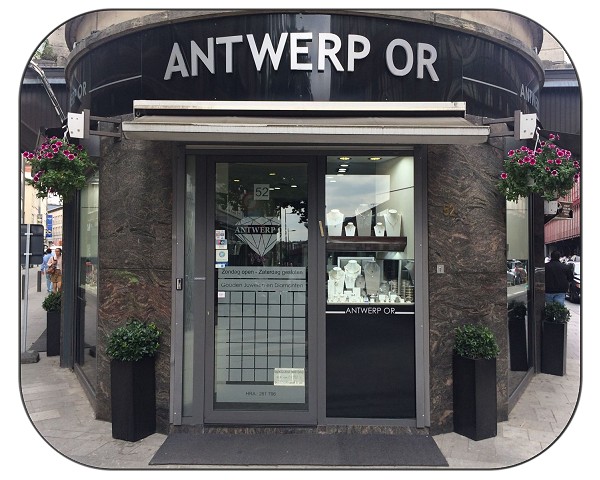 Send us e-mail


If you prefer, you can contact us by e-mail with any questions at the address

, or use the contact from below to e-mail us.
Jeweler specialized in diamonds, diamond jewelry, & engagement rings

We have many more items in our inventory than our online shop. If you are ever in the area, do consider making a stop!

We are a family business that has been in the gold and diamond jewelry business for three generations, and you are sure to expect a long history of know-how and some old fashioned family hospitality.



Opening Hours


Open six day of the week including Sunday to Friday from 10:30 to 18:30.

Closed on saturdays.

Open on sundays.

The timezone we operate in is GMT+1
Antwerp Or - Diamonds, Jewelry & Engagement
Vestingstraat 83 - 85
2018 Antwerp, Belgium
5.0





79 reviews
View larger map

Directions