Antwerp Jeweler Specialized in Loose Diamonds, Jewelry & Engagement Rings
Precious gemstones are stunning objects, but shopping for them without actually seeing them can lack in luster. Because we really do care about innovation, we are currently part of few select websites that allow their clientele to watch the stones that can be purchased in 3D. If you shop for Antwerp diamonds online in our website, you get to enjoy the future of diamond sales: stunning macro shots that are possible to turn around to your own liking for a perfect look inside.



Tax-Free Antwerp Diamond Shopping
When shoppers buy online through Antwerp Or web shop from outside the European Union, the orders are without taxes. The rule of tax-free shopping applies to anywhere worldwide except for the E.U. We ship all our deliveries for free with insurance anywhere except very few select countries. If our clients buy diamonds or jewelry inside our showroom physically, and they aren't living in Europe, it's also possible to buy tax-free as we issue you a Global Blue Refund document.
Finest Grade 18K Gold Jewels
You are invited to come visit our showroom personally to purchase straight from our showroom in Antwerp, or browse our shop's inventory to view some of our selection.

The selection available physically when buying in our Antwerp store is significantly larger than our online jewelry store, but we pride ourselves in putting our best and most fashionable items on our website. Whether it is necklaces, pendants, bracelets, earrings, rings, custom engagement rings or any other type of custom thing you can imagine, we can create it.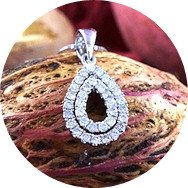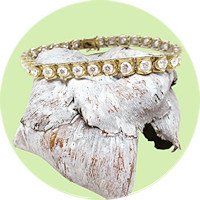 Generations of Experience
We are jewelers that have been selling diamonds but also diamond-set jewels for three generations, and have in that time gathered a very large amount of experience, bringing our grade up to par with the most luxurious brands in everything, including materials and finish, for extremely competitive prices.

Whether it is about already designed jewelry, or anything custom, our main goal has always remained unchanged since our founding: offer our shoppers to buy diamonds online alongside jewelry of the best quality at the lowest possible price. Are you looking for a store where you can shop fine jewelry and diamonds that are GIA certified for the most honest prices? Choose Antwerp Or!
Antwerp Or - Diamonds, Jewelry & Engagement
Vestingstraat 83 and Pelikaanstraat 52
2018 Antwerp, Belgium
5.0
8 reviews
View larger map

Directions