The Alluring Diamond Bracelets at Antwerp Or
Women have adorned jewelry for centuries and the classic gleam of diamonds has always been the highlight of the show. The charm of these glittering jewels is unparalleled. For certain, there is no second thought, the charisma of these sparkling stones set high standards in the world of elegant masterpieces and stylish ornaments. Such is the beauty of diamond jewelry. It's no secret, women with diamonds claim an attractive magnificence.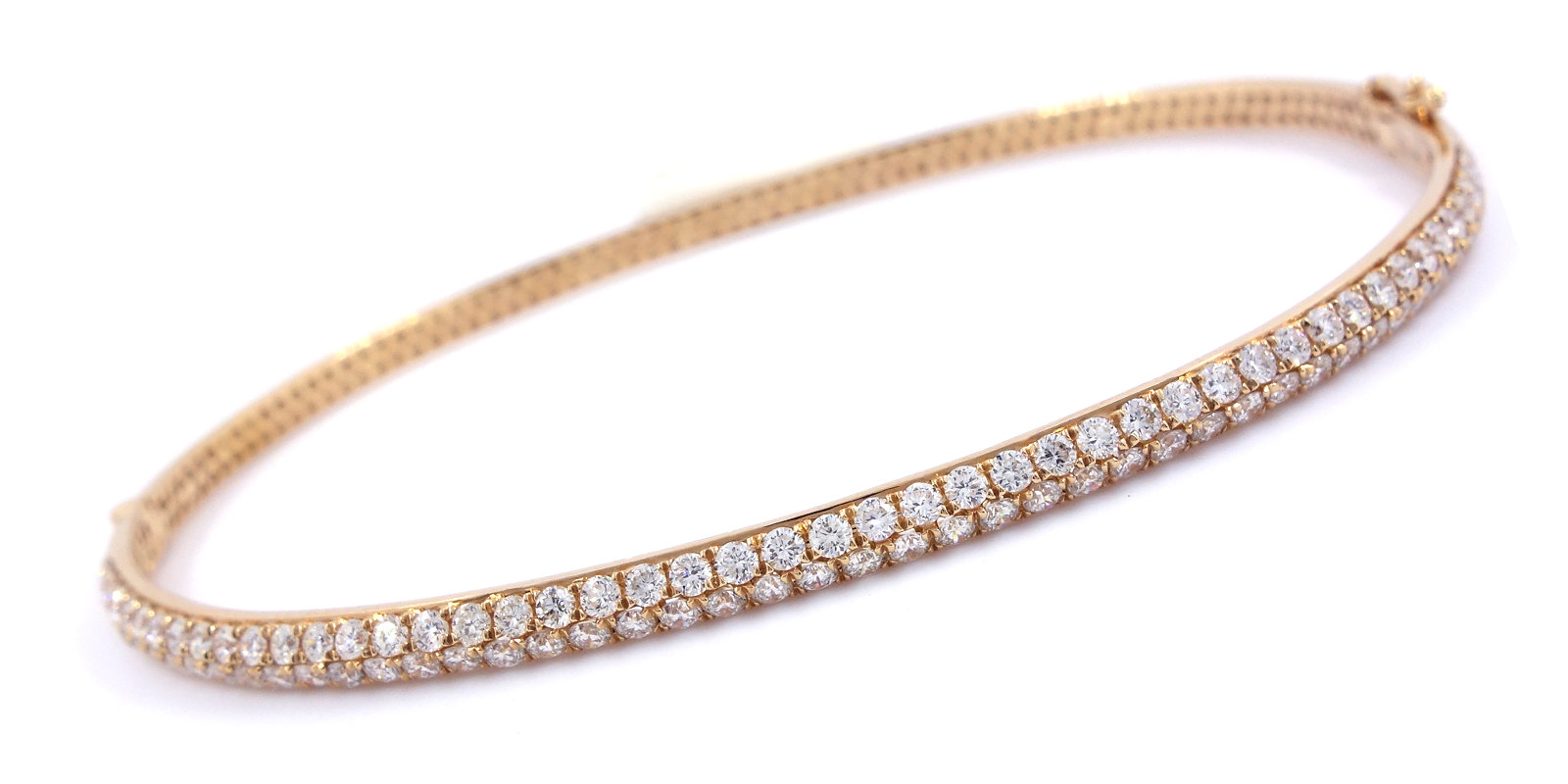 A unique way of adding the mysterious thrill of these glittering gemstones to your outfit is by strapping them to your wrists. These stunning works of art emphasize your delicate wrists to speak an enchanting language that makes you the center of attraction everywhere you go. We value the significance of these sparkling gems, which is why, at Antwerp, we strive to bring you the whole collection of diamond bracelets and wearables in all their glorious beauty.  

Our collection comes with the best designs that have vowed to encase traditional styles and modern wear. We believe in uniqueness, which is why each diamond bracelet in our collection has a story of its own. Being carved with precision and delicacy, each individual piece is an art on its own. We take care of the fashion styles in the air to help deliver excellence and stunning jewelry that makes a statement. Every person can find pieces fit their tastes in our varied collection of exotic diamond wear jewelry.   

At Antwerp Or, it's all about catering diversity. Diamond bracelets aren't just any ornaments, they are elements of sophistication that add royalty to your attire. There are different hues that you can embellish these sparkling gems in. We studded these jewels in charming rose gold frameworks, elegant yellow gold bodies, and bewitchingly fashionable white gold pieces to help deliver a wide variety of diamond jewels for you. Each piece and framework have a beauty of its own that serves to enhance the glitter of diamonds in its own peculiar way.   

Coming to the best part, you can view the entire collection at our online site. You don't need to worry about going through a dozen shops to find the jewels of your liking. Simply click through our stunning pieces in a wide variety of cuts, designs, colors and added stones to choose the piece that clicks for you. We believe in quality and trust to ensure the delivery of your beautiful bracelets to your doorstep. You wouldn't even have to step out!  

Surely, diamond jewels have an air of their own. That mesmerizing glitter, that stunning glimpse that unique attractiveness make these jewels simply regal. You can pair these exotic masterpieces with any outfit, shifting your presence towards royalty. Diamonds really are every woman's dream. When you can make this a reality for yourself or for your loved ones, why the wait? Make your glittering dreams come true today!
-Isaac