Diamond Earring Shopping at Antwerp Or
Are you looking to make your appearance royal? Diamond earrings are a great way to add that missing flavor that can simply convert your looks to regal. These mysterious glitters, glimpsing from between your locks add an amazing dimension to our appearance. Diamonds have always been an added accessory for every woman and sophisticated earrings are simply a statement in themselves. We know the massive importance of these beautiful pieces of jewelry in your life, which is why we have created an entire collection of these charming pieces for you to explore at your leisure.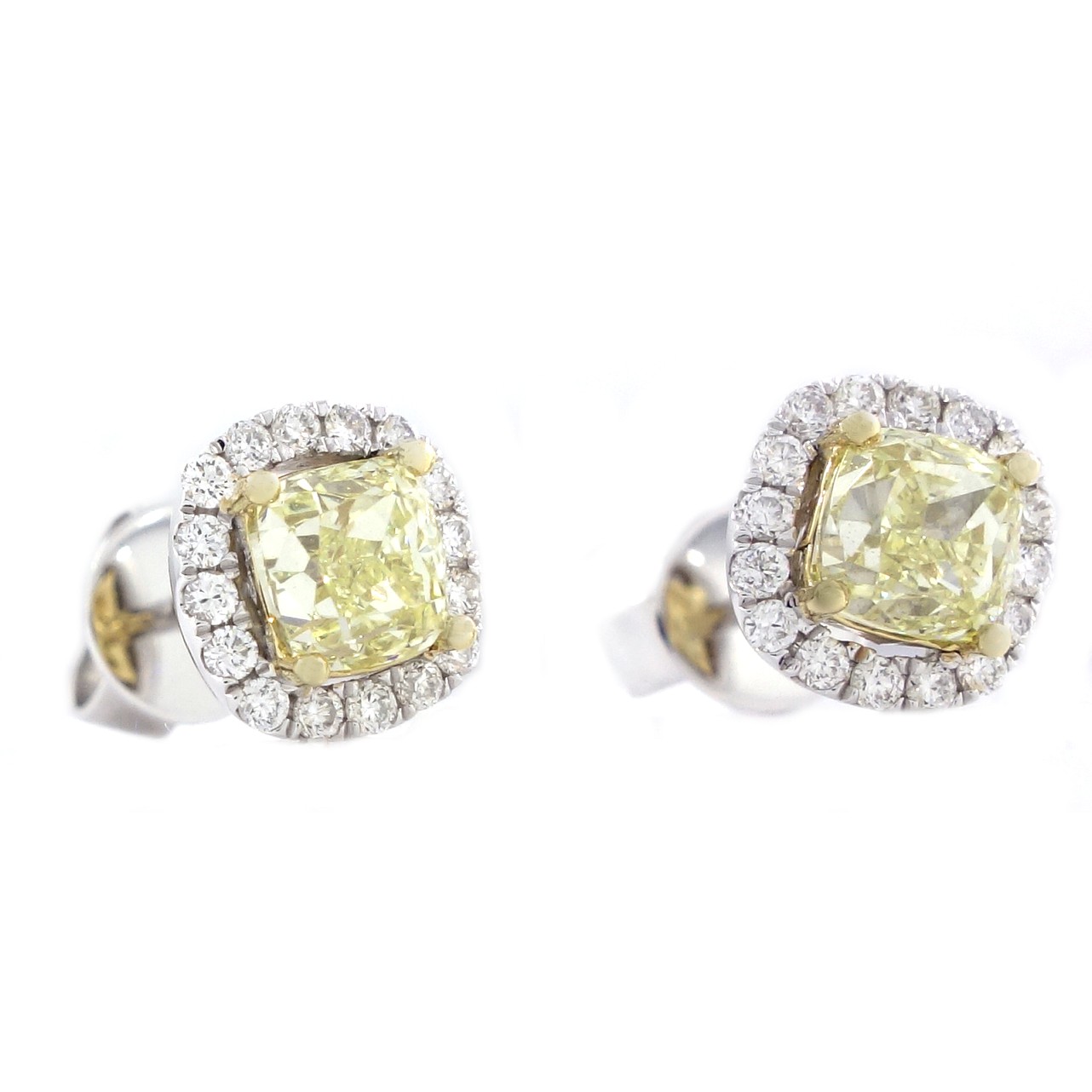 Diamond comes naturally, it has to be artistically set in its frame to bring out its inner beauty to the maximum. We know this, which is why our designers and craftsmen have carved out each beautiful piece with precision to create stunning pieces, fit for royalty. We have a great variety of designs, encompassing the heavy traditional styles and the subtle modern flair to provide the perfect rainbow of styles for you to choose from. If you have a particular design in mind, you are sure to find it in Antwerp's complete collection.
Of course, there isn't just one hue that complements diamonds. On the contrary, we have beautiful rose gold and elegant white gold structures in addition to the traditional yellow gold ornaments. This helps us furnish all your no needs easily. What's more, you can have your desired jewelry designed the way you like in the color hues of your choice. You can even mix and match the designs that you like to create a bespoke piece that characterizes you. Whether it's the dangly earrings you like or the studded ones, we can carve out all of them to suit your preference..
The best part is that you can explore all the variable choices online. No more going through different stores for a piece of your liking. Simply view the entire catalog with a cluck of a button. Choose the desired styles in the metal framework of your choice and order the piece to your doorstep. Add some new charisma to your evenings with a fabulous set of diamond earrings all set to awe or you can gift these prized possessions to someone you love. For the next memorable occasion, gift your loved ones these glittering smiles that will last forever! We know the beauty of gems is irreplaceable. This is why we bring the most priceless ones within your reach. No troubles looking for different sets or specific designs. Why wonder about what you want when you can have sparkling earrings as you please, easily access all of them from the comfort of your home. Antwerp is your guide to royalty. Our glittering jewels are truly your dream come true.
-Isaac